Current Bousfield Distinguished Visiting Scholar
Professor of Practice, Adriana Beemans 
Adriana Beemans works with non-profit leaders, community organizers and neighbourhood residents to address social and economic inequities in Toronto and develop strategies, programs, and local assets to respond to these challenges. In 2013, Adriana joined the Metcalf Foundation, a private foundation engaged in helping Canadians imagine and build a just, healthy, and creative society, where she leads the Inclusive Local Economies program. As Program Director, she works with and invests in the non-profit and community-based sector to advance innovative ideas and compelling approaches for workforce development, decent work, community wealth and capacity building.  
Previously Adriana was Director of Programs & Services at Working Women Community Centre, supporting the settlement and integration of newcomer and immigrant women, and leading the establishment of the Victoria Park Community Hub. Adriana moved to Toronto to do her MA in Political Science and Environmental Studies at U of T. Upon completion she began working with Toronto Community Housing, supporting innovative community development change management processes including participatory budgeting, anti-racism study circles, resident engagement, tenant elections, and resident-led grant-making. Adriana started her career thinking globally- with a BA in Comparative Development from Trent University; she worked with the Aga Khan Foundation in Pakistan and UN-Habitat in Afghanistan, but was motivated in 2001 to return to Canada, to explore, understand and engage in community development praxis in urban cities like Toronto.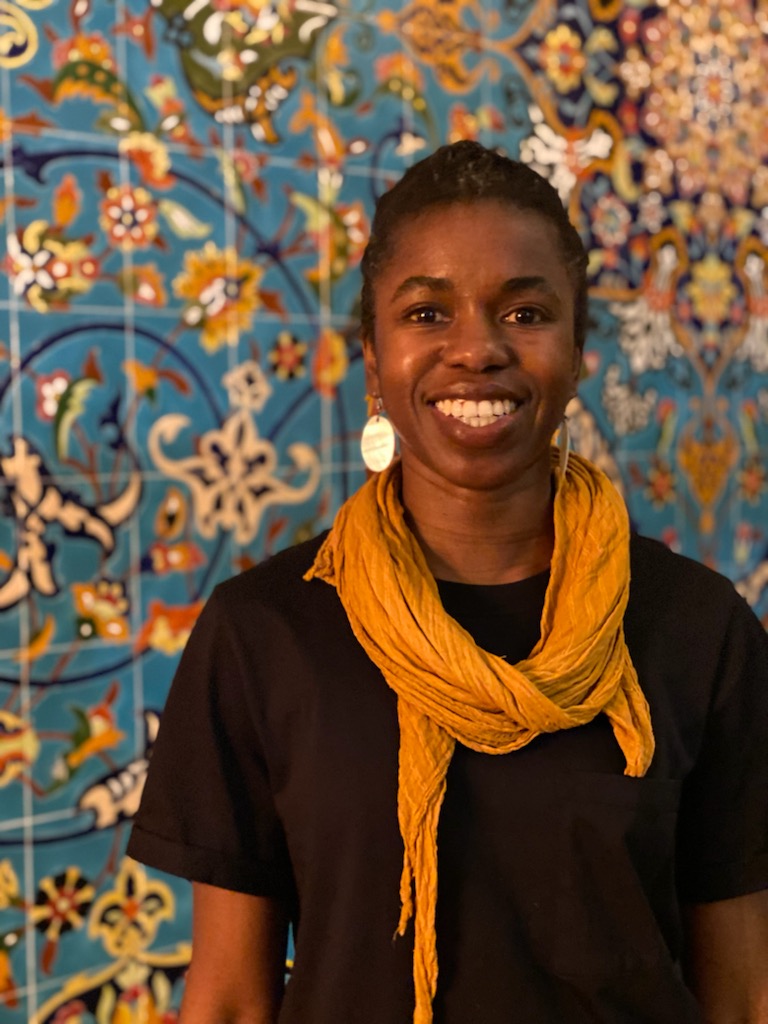 Professor of Practice, Abigail Moriah 
Abigail Moriah is a connector, facilitator and planner specializing in affordable housing and equity in development. She has diverse experience in the nonprofit, community and public sectors, which has shaped how she reflects on and engages in urban planning practice. Her experiences have inspired her to pursue a planning approach that builds bridges across practitioners, scholars and communities. Her practice focuses on Black planning - Black experiences and engagement in planning, housing development and the creation of community space, and community-centred real estate development. 
 
In 2018, Abigail launched the Black Planning Project, which seeks to advance knowledge and highlight Black perspectives in planning through collaborative research. Projects include Tracking Historical Black displacement in Toronto with ULI Toronto and Buying while Black: Barriers to Black Homeownership. She is also co-director of a 3 year SSHRC grant: Black Experiences with Planning in Canada.
 
Abigail is excited to be part of teams that started MIIPOC (2019) - a mentorship initiative for Indigenous, Black and racialized emerging professionals in planning - and the Black Planners and Urbanists Association (2020), both which seek to connect, support and create access to the profession for racialized planners.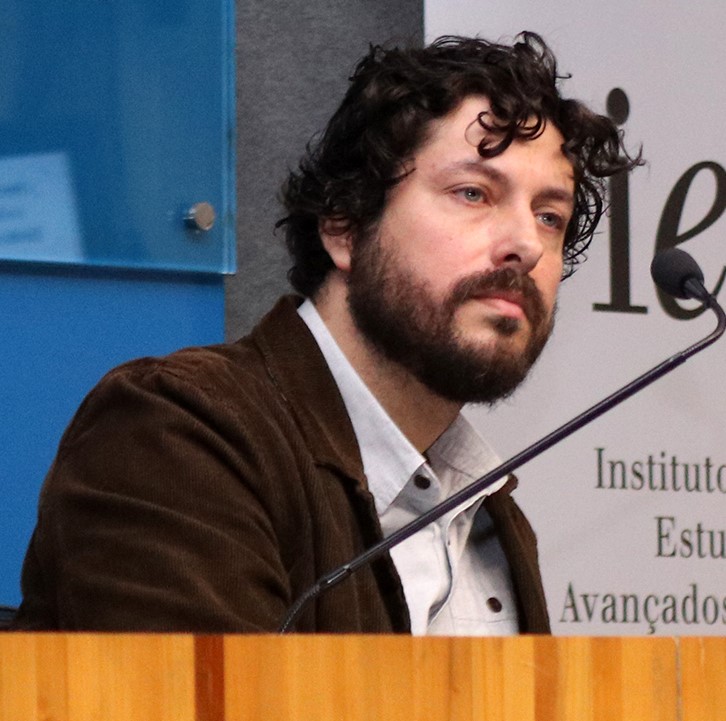 Visiting Professor, César Simoni Santos
César Simoni Santos is a Geographer and Professor in the Department of Geography at the University of São Paulo. He obtained the title of PhD in Human Geography in 2013, performing part of his research work linked to the Université Paris 3 - Sorbonne Nouvelle. Currently, César is appointed to the Graduate Program in Human Geography (PPGH) and is linked to the Urban Geography Lab (Labur). He is also part of the Critical Urban Theory Group at the Institute of Advanced Studies (IEA) at the University of São Paulo and the Critical Urban Geography Group (GESP) in Brazil. César is coordinator (leader) of the LIMIARES: Limites da Acumulação e Reprodução do espaço (Thresholds: Accumulation Limits and Space Reproduction) Research Group and coordinator of the academic agreement signed with the Geographischen Institut of the Christian-Albrechts-Universität zu Kiel, Germany. 
Furthermore, César is author of the book, The Urban Frontier: Urbanization, Industrialization and Real Estate Market in Brazil and one of the editors of the book, Critical Urban Geography: theory and methods (original titles in Portuguese). He is also author of articles and book chapters on the same subject (such as "The geophagic nature of financial dominance in the Brazilian real state market," in Die Erde: Journal of the Geographical Society of Berlin; "Towards a Spatialized Utopia: Romanticism and Everyday Life in the Marxism of Henri Lefebvre," in Brazilian Regional and Urban Studies Journal – RBEUR;  "Henri Lefebvre and the Morphology of a Spatial Dialectic," in The New Urban Condition: Criticism and Theory from Architecture and Urbanism, a Routledge volume; and "From a Place of Business to the City as a Business," in The City as a Commodity).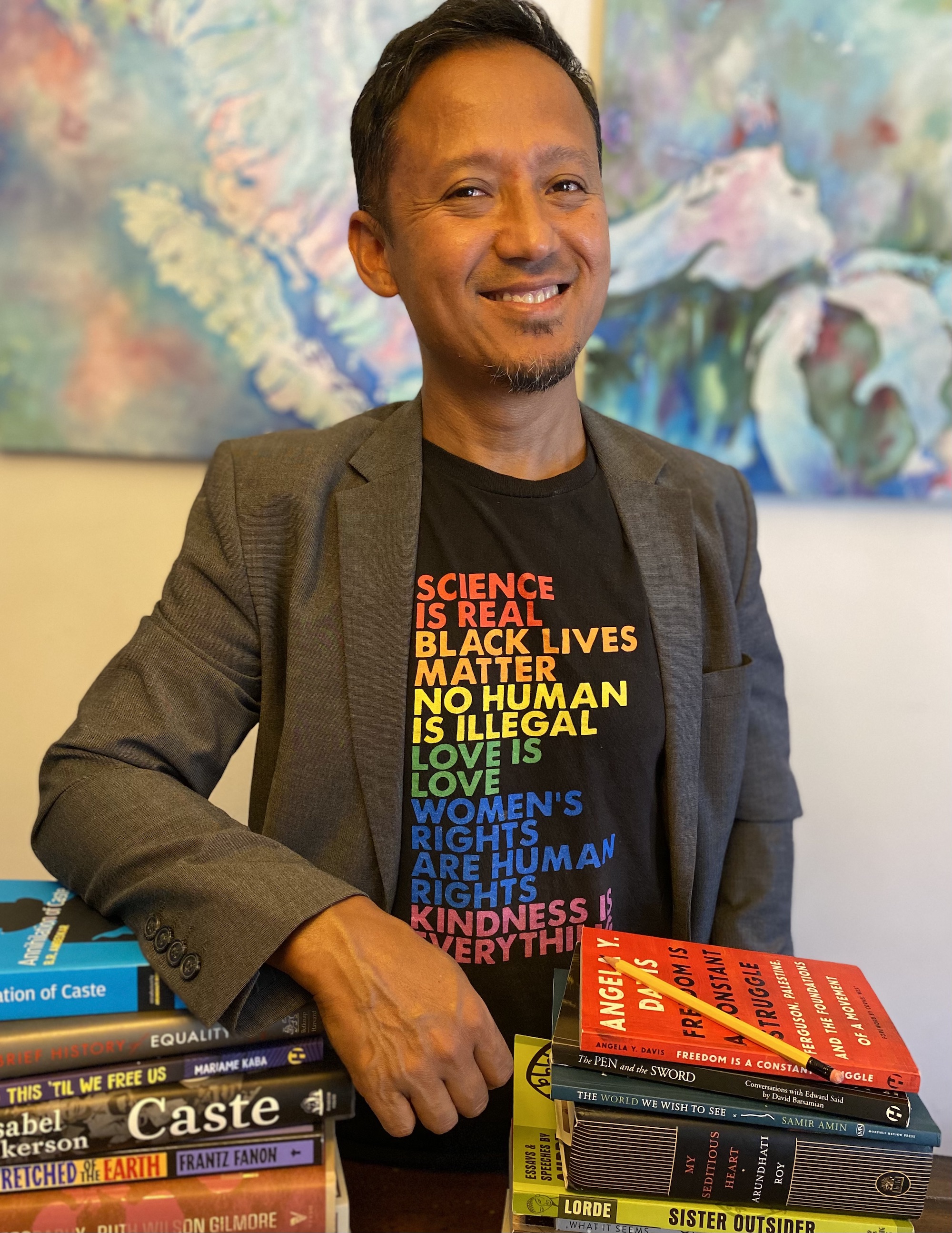 Professor of Practice, Yogendra Shakya 
Yogendra Shakya is an advocate-scholar passionate about advancing equity, community/neighborhood health, and participatory research grounded on decolonial/anti-imperialist justice. After getting his PhD in Geography from the University of Toronto, Yogendra worked as a Senior Research Scientist at a community health center (Access Alliance) for 14 years where he championed community-based research. He is currently the director of Global Equity Matters (GEM) Institute. Yogendra's work focuses on genealogical critique and contest of root causes of systemic inequities including racism, poverty, precarious work and precarious immigration status. He has been actively involved in many advocacy campaigns such as 15 and Fairness, Decent Work and Health Network, Color of Poverty, and Right to Healthcare. 
As part of the Bousfield Professor of Practice, Yogendra will engage students to develop curricula on anti-imperialist planning and research praxis. The key goal of the curricula is to bring focus on the rich foundations of anti-imperialist scholarship and social movements from around the world, particularly those led by Black, Indigenous, Dalit, Queer/Trans, Anti-Ableist/Crip, and other "underclass" constituents (e.g. occupied groups like Palestinian and Tibetan communities). The curricula will explore two related questions: (i) how do we mobilize abolitionist and liberatory reckoning, reconciliation and reparations against violent empires and against imperious institutions that operate at the everyday level (e.g. patriarchy, racism, casteism, homo/transphobia, ableism); and (ii) how can we jointly envision, plan, and build radically equitable societies, states, statutes, spaces and systems of knowledge that are free from the supremacist logic and legacies of imperialism. Yogendra will also organize a world cafe style seminar series on this topic (titled Anti-imperialist Cafe). 

Anti-Imperialism and Planning Syllabus (PLA 1561 H1S). 
About the Visitorship
The John Bousfield Distinguished Visitor in Planning was established through a major donation and a matching grant by the University of Toronto. The Visitorship honours John Bousfield (1929-2016), a distinguished Canadian Urban Planner, with more than six decades of professional practice, and enables the Department of Geography & Planning to bring to the University accomplished individuals who can teach, give public lectures and participate in collaborative research projects on issues important to the field of planning.
The Bousfield Visitorship is intended to offer distinguished planning academics and practitioners the opportunity for research, writing and reflection, while also enhancing the learning experience of graduate students in the Program in Planning, providing diverse and innovative perspectives on contemporary planning issues and enhancing the relations between the Planning Program and the community at large.
Located in one of the most diverse cities in North America, the Planning Program offers its students a
dynamic, interdisciplinary blend of practical knowledge and critically engaged theory.
More information on the Program in Planning webpage.
Eligibility, Expectations and How to Apply
View Eligibility, Expectations and How to Apply.
Past Visitors
View past Bousfield Distinguished visitors.