Professor Scott Prudham's is recognized by U of T Arts & Science News for his prestigious award: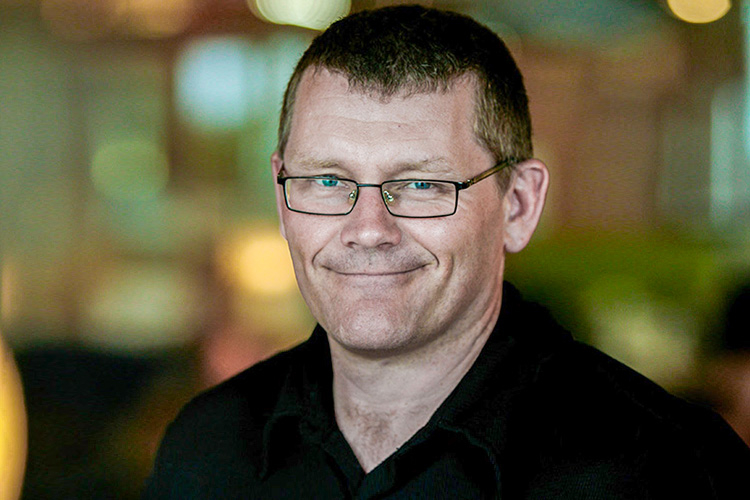 Professor Scott Prudham has been recognized with a prestigious 2022 JJ Berry Smith Doctoral Supervision Award.
The awards are presented by the School of Graduate Studies to a faculty member who, over a minimum 15-year period, has demonstrated graduate supervision excellence at the University of Toronto.  
This honour recognizes Prudham's commitment and success in guiding graduate students, providing a supportive and stimulating learning experience, inspiring excellence in academic scholarship and integrity, and preparing them for their future careers. It also reflects his commitment to student wellness and to the principles of equity, diversity and inclusion.
A professor in the Faculty of Arts & Science's Department of Geography & Planning, cross-appointed to the School of the Environment, Prudham's research is situated at the intersection of environmental politics, environmental change and political economy. He is especially interested in the intersecting dynamics of social justice, environmental change, and the commodification of nature, including in natural resource and extractive industries and in certain branches of agriculture.
It's this keen interest that makes his course Capitalist Nature a 'must take' among geography students. Just as popular is the student-driven and now longstanding working group on political economy and ecology that he created that's simply known as "PE2."
This group fosters deep scholarly engagement on grounded and problem-based interdisciplinary research, emphasizing approaches at the intersection of political economy, environment, geographies of resource extraction and agrarian change.
But Prudham is best known for his tireless commitment to supporting and supervising graduate students. Since 2001, across the social sciences and specifically geography and environmental studies, he has supervised many graduate students, and especially doctoral students. He has acted as the sole or co-supervisor of 17 master's students and a further 15 PhD students.
That has led to a widespread reputation for both having his students' backs, for steering them towards success, and for being direct and honest where necessary, but always supportive and warm.
Says one former PhD student: "Scott demands academic rigour, but not without guidance. He is always generous and reliable with his support: offering thoughtful feedback on written drafts; suggesting reading materials; discussing theoretical or methodological works in depth. He holds his students to high expectations, which is both a mark of his confidence in our abilities and his investment in our academic development."
Such comments reflect why he is often one of the first faculty members students seek out as they form their PhD committees.
"I believe that if students are admitted to our graduate programs, then we are making institutional commitments to them, and they should have the supervisory committees they want," says Prudham.
Prudham adds the award to a growing list of honours and achievements. He is author of the 2005 Routledge book Knock on Wood: Nature as Commodity in Douglas-fir Country, and co-editor of the 2007 Routledge collection Neoliberal Environments: False Promises and Unnatural Consequences. He is a former editor of the journal Geoforum and a past-president of the University of Toronto Faculty Association.
At present, Prudham is a visiting scholar for 2023 in the Centre d'Ecologie Fonctionnelle et Evolutive (CEFE) at the Centre National de la Recherche Scientifique (CNRS), Montpellier, France.
Categories