Puneh Jamshidi, Co-President
This is my second year on TUGS and I am so excited to represent my peers at the University of Toronto (UofT). Last year, my position on TUGS was the Environmental Geography Representative. I am in my fourth and last year of study and I specialize in environmental geography and minor in geographical information systems (GIS). Currently, I am looking into further education and lifelong learning in GIS. Outside of the classroom and TUGS office, you can find me working at the Map and Data Library, located in the Robarts Library. The department of geography, staff, and my peers have led me to fall in love with my field of study more so than when I entered the school four years prior. For the duration of my role as the Co-president, I hope to do the same for new geography and GIS students.
Aayesha Patel, Co-President
I served as the treasurer during the 2016-2017 year and enjoyed it so much I decided to come back as one of the Co-Presidents. I'm a fourth year student specializing in Human Geography with a minor in GIS. I'm interested in issues of commercial gentrification and access to public transit, and hope to carry my passion for geography into a future in urban planning. My favourite part about being on TUGS is getting a chance to discuss the design of our programs and courses with the department in helping to make geography better experience for all of the students TUGS represents. If you're a new geography student, welcome you're now a part of one of the most interesting departments at UofT. I'd love to answer any questions about geography programs and courses and I'm excited to meet some more of you through the many fun activities TUGS has planned for this year.
Alexander Gambin, Treasurer
I am currently a fourth-year student, double majoring in Physical & Environmental Geography and Geoscience, while minoring in GIS. I am interested in various earth system processes as well as the way Geography acts as an interdisciplinary field between many other fields of study. This will be my first year at TUGS and I look forward to meeting my fellow Geography students at our social events and academic seminars. I am often found in the TUGS Office, located in the basement of Sid Smith. Should you have any questions, need any advice, or just want to talk, please drop by and don't hesitate to ask. I enjoy listening to the experiences of fellow Geographers and their perspectives on the programme and their thoughts on current events taking place. Outside of class, I enjoy playing soccer, skiing with friends, walking my dog Tye, or volunteering at the ROM.
Kezia Yu, Secretary
I am a fourth year student here at U of T, majoring in Human Geography and minoring in GIS and Environmental Geography. I really enjoy the program here at U of T and hope to enhance your experience with the Geography department through TUGS. I strongly believe that community is beneficial to one's growth and we can help you achieve that. As for my activities outside of the classroom, I work at a Thai restaurant off of Queen station, I enjoy staying active as well as exploring the city looking for hidden gems with my friends. You can find me at Sid Smith, Goldring Athletic Centre, OISE or Robarts library in the downtown campus.
Matt Doren, Media Officer
I am going into my 4th year majoring in Environmental Geography and minoring in both GIS and Sociology. This year as your Media Officer I look forward to spreading the word about all the great events the Geography department has to offer, as well as meet many new faces and help facilitate growth and closeness within the geography community at the University. Outside of geography, my many hobbies include sports, fitness, urban planning and spending time with friends and family. I am excited about this year's events and socials and hope to see many there!
Nicole Taylor, Social Coordinator
I'm currently in my fourth year here at U of T, and I major in Human Geography with a double minor in Diaspora & Transnational Studies, and Political Science. I love my departments because of their shared interests in answering similar questions, and topics from extremely different vantage points. I am almost as passionate about my program as I am about social events, and I hope this year with the help of the TUGS team to bear the fruits of that passion, and help host some fun events inside, and outside of academia that you are able to enjoy with some fellow geographers (and friends!) If you're looking for me you'll most likely find me at the bar where I work, or trying and failing to not fall asleep in the library, and mainly with the help of my friends attempting to navigate the wild ride that is university.
Zach Bist, GIS Representative
I'm going into my final year at U of T and am incredibly excited to represent the needs of GIS students this coming year. I am particularly interested in how geospatial information can be used to map potential sites for hospitals, fire stations, and other public institutions. Outside of school I enjoy reading, swimming, and playing badminton. Feel free to reach out to me with any questions, comments, or concerns you may have about the program and/or courses. I'm always open to talk about all things GIS and hope to meet a whole bunch of new people this year!
Kayla Greenberg, Environmental Geog Representative
I'm going into my fourth year at U of T majoring in human and environmental geography and minoring in urban studies. I am really looking forward to being a member of the TUGS exec this year and meeting lots of fellow geography enthusiasts. Outside of class I'm an adventure seeking, food loving, urban planning enthusiast who is also a captain of the University of Toronto Varsity Track and Field team. The past two summers I've had the amazing opportunity to work at Friend of the Pan Am Path a non-profit legacy project of the 2015 Games. Throughout the summer I've enjoyed being involved in mapping the accessibility of the Path, planning events with various community members and even got the chance to help paint murals along the path.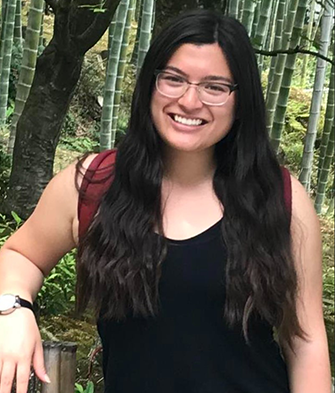 Kim Hill-Tout, Human Geog Representative
I am a fourth year student pursuing a double major in Human Geography and Psychology and minoring in Environmental Geography. I enjoy all areas of geography, but I'm most interested in cross comparing and analyzing development projects from around the world, and what impacts people and the environment- particularly from agriculture endeavors. I hope to be able to continue into post-graduate work looking at international development projects as community based projects, and incorporating the voices of vulnerable populations to create change. Outside of school, I enjoy traveling, reading, cooking, outdoor adventuring, and knitting while watching copious amounts of movies and tv shows. I'm excited to be a member of TUGS this year to collaborate on creating a memorable year for everyone, and to meet everyone starting to study Human Geography as well as those who already love it!
Jiawei Liu, Physical Geog Representative
I am in my fourth year specializing in Physical and Environmental Geography and minor in GIS. I love exploring the physical and human world and have keen interests in meteorology (climate modeling), spatial data analysis and visualization, geomorphology and more. Outside of the classroom, I am a passionate scuba diver (CMAS one star, PADI advanced open water), an amateur of Late-Qing to Modern China history, and a lifetime tech enthusiast. I will dedicate to tighten the connection between geo students and TUGS and would love to see more new faces join the geography society. Feel free to talk to me and ask any questions about program and course selections (as well as scuba diving, drone flying, and action photography)!